This Guide will provide you with frameworks, techniques, tools, and suggestions to help you determine what right looks like in your specific context. Lean into the hard work of thoughtfully making course corrections now that will pay off in high performance down the road.
As one of my mentors in the military would often say, look at your watch, not your calendar when it comes to tackling this issue.
This Guide will provide you with frameworks, techniques, tools, and suggestions to help you respond to a world in currently in crisis.
While I do not pretend to have all the answers for the current environment, we are operating in familiar 'crisis' situations.
It is in this context that this paper offers a perspective on Leading Through Crisis.
Free Organizational Health Survey
Take this quick organizational health survey and get a snapshot of your organization's overall health, as well as advice on how to start transforming your organization today.
Online Team Assessment
$67.50 per license (Per person on the team)
Based on the best-selling book The Five Dysfunctions of a Team, our Online Team Assessment is the definitive tool for leaders and managers looking to make their teams more cohesive and effective. Used by nearly half of a million people, no single product has helped transform the landscape of teamwork and change the world of work more. This is the perfect starting place for anyone looking to overcome team dysfunction and realize their potential.
Simplicity is the key. Building a healthy team is not complicated, but it takes discipline and focus. With only 42 questions and a custom colour-coded report, the Online Team Assessment provides teams with practical, usable data that will help address their most critical issues and begin to make tangible progress right away.
The Online Team Assessment is the fastest way to build a more cohesive team, so join the thousands of others in making your team more effective.
The Six Geniuses Defined

.
$39.75 per license (Per person on the team)
Far too many people suffer needlessly because they don't understand their personal areas of working genius. As a result, they don't do the kind of work that gives them joy and energy, and they end up in jobs and projects that are draining and demoralizing. This is a grave tragedy on two levels.
First, it leads those people to lose confidence in themselves and enthusiasm for life, which is devastating for them, their families and friends, and society. That alone is heartbreaking.
Second, organizations and teams–even families–that don't tap into the true genius of their members can't come close to realizing their potential. They are left puzzled by their inability to achieve their goals. This often leads them to make inaccurate and hurtful judgements about one another and feel unnecessarily guilty about their own shortcomings.
What makes all of this particularly tragic is that it is avoidable. The solution is for everyone–employees, managers, students and spouses–to identify their areas of working genius, as well as their areas of life-draining weakness, and to put themselves in a position to tap into their genius more and engage in their weakness less.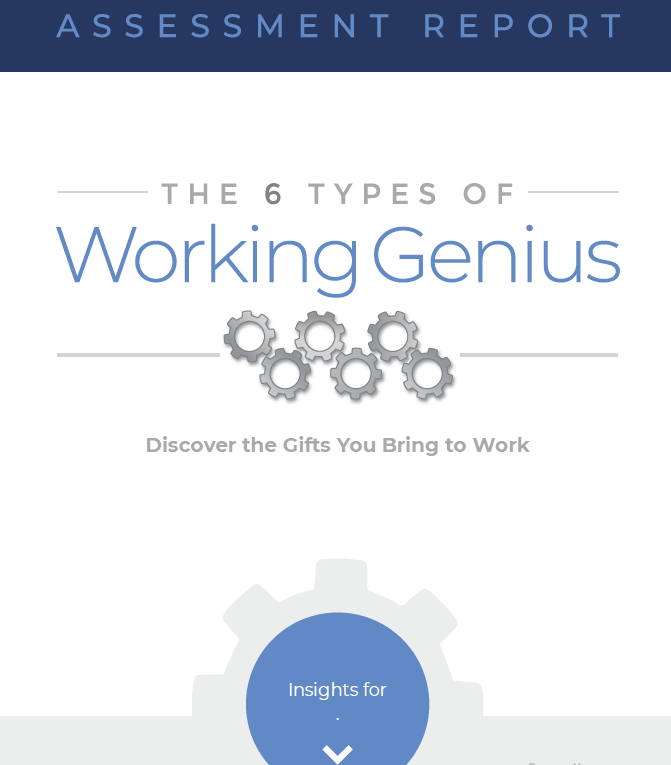 Full Recording - Leading Through COVID-19 and Beyond
Todd's session titled '5 economic truths to unlearn – Alberta's economy post-pandemic begins at the 03:56 mark.
Steve E's session titled 'A Pointed Discussion: What does the law say about vaccines?' begins at the 45:24 mark.
Steve A's session titled 'Being A Leader Through COVID-19 and Beyond" begins at the 1:37:27 mark.
Video: Leadership in Times of Crisis Steve's Webinar for CPHR-AB
Video: How will your organization survive COVID19?
Video: You Can Take The First Step To Build a First Team
Leading Through COVID-19 and Beyond